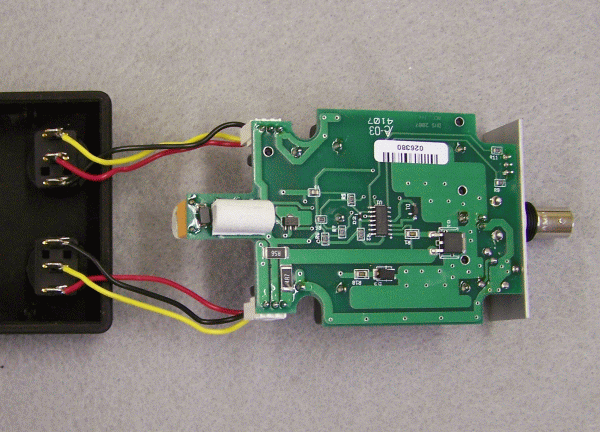 This is a unique custom shaped SMT PCB in one of our pre-production units. Odd shapes are no problem here, our high tech software will generate polygons and board outline GERBERS of virtually any shape.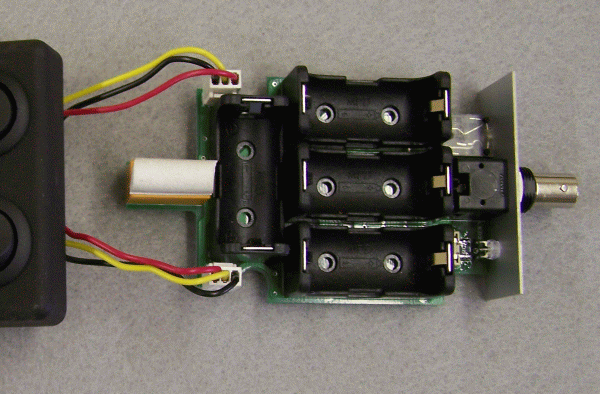 This is the front view of the board above, it is packed on the front with Lithium battery holders.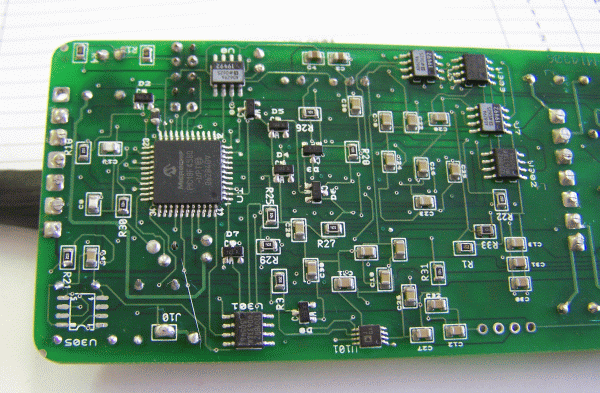 Low volume SMT production runs are no problem.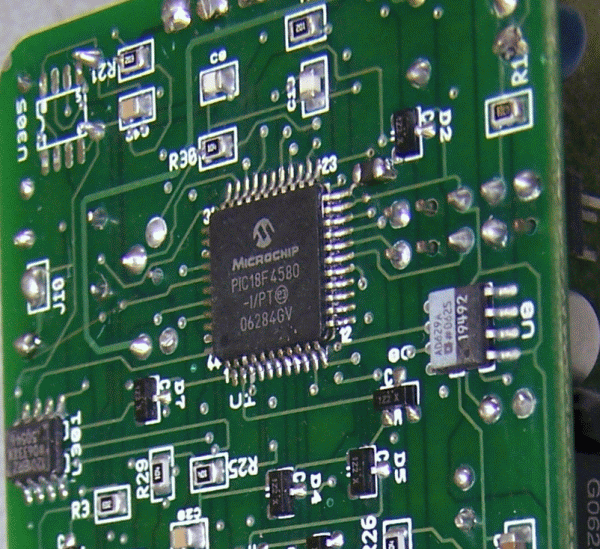 In this case we provided the PCB design, the SMT service and the Code for the Embeded Processor. We even made a custom Enclosure which we had cast at one of our partner companies in polyurethane black.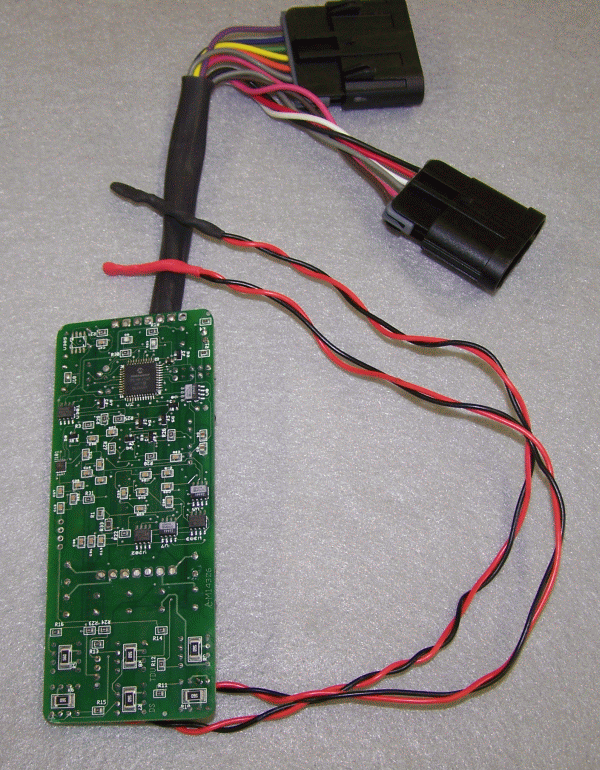 This is the board above complete with the harness and thermistors attached.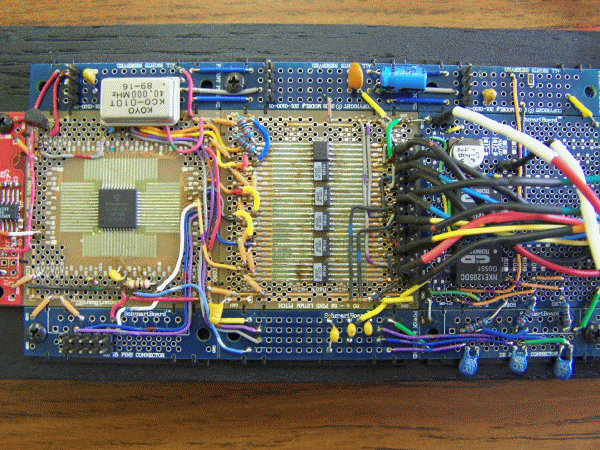 This is a completed prototype project based on SCHMART Boards, this is one of our methods to quickly breadboard a project to validate the circuit design. SCHMART is handy because they often provide premade modules that perform certain canned task. Once proven the circuit can then be migrated to a hard PCB proto.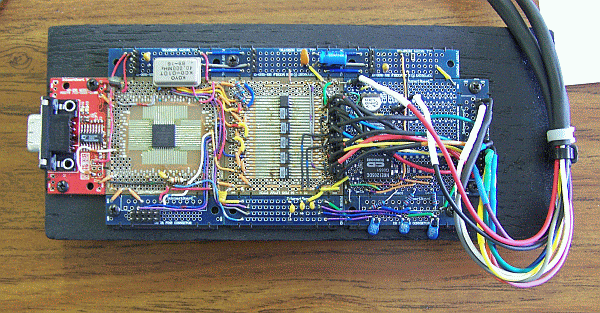 Wider view of the same board.
This is a high output (aprox. 12 WATT) white LED flashlight attachment designed by David Seal (our lead engineer)to attach to one of our customers power packs. This one is still in testing right now.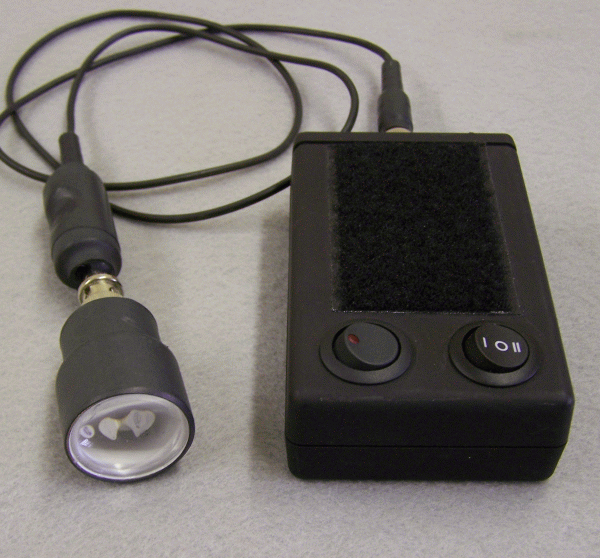 We decided to make the unit above more compact and added an extension cord from the pack along with an in line click on/click off switch. This unit has proven extremely useful up inside ceilings and under autos. The power pack is easily carried on your body in a pocket or on a belt clip while the small head unit is light weight and easy to get into tight spaces. It is simply the brightest led lamp we have ever seen. We plan to continue development on this one as it has great potential.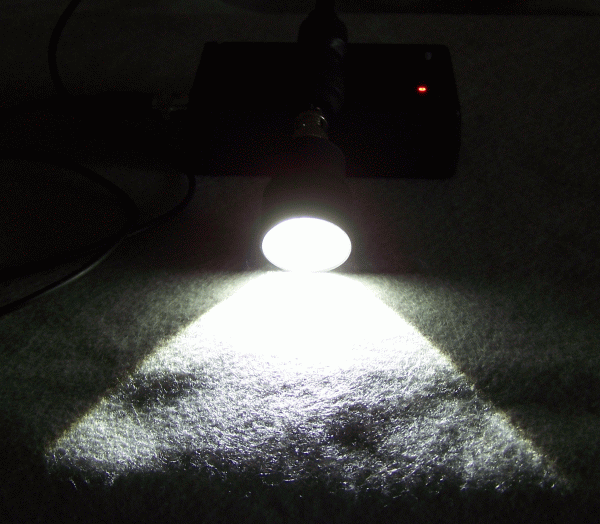 More of the product above.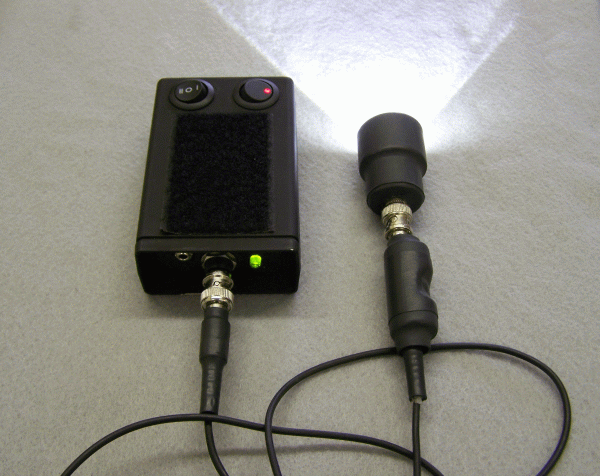 This pic clearly shows the power indicator and the battery monitor lamp on the pack. This unit also has a remote trigger switch built into the power pack which you can see right next to the power cord plug.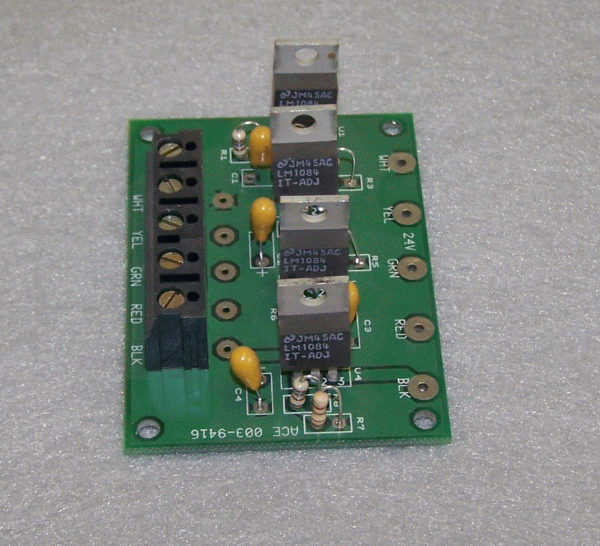 This is a simple four up adjustable voltage regulator board.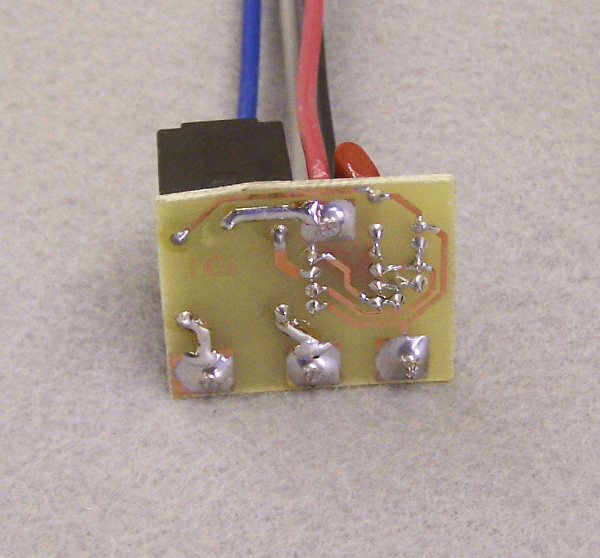 Very basic circuits such as this relay powered flasher unit are easily etched and assembled right in house.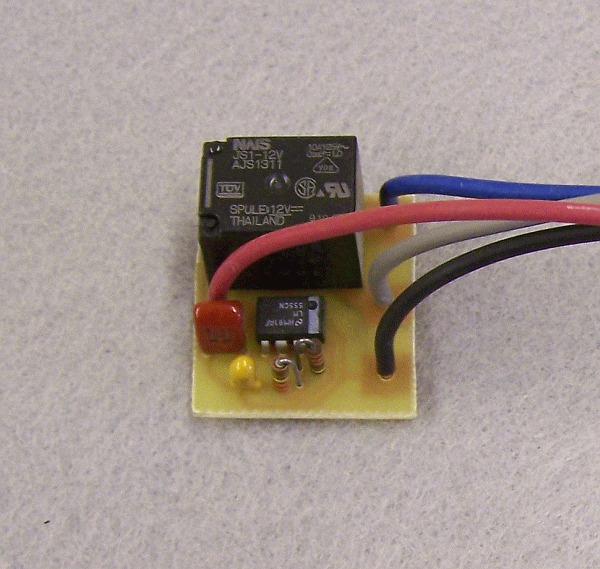 The front side of the board above.
Here is a quick turn aluminum enclosure.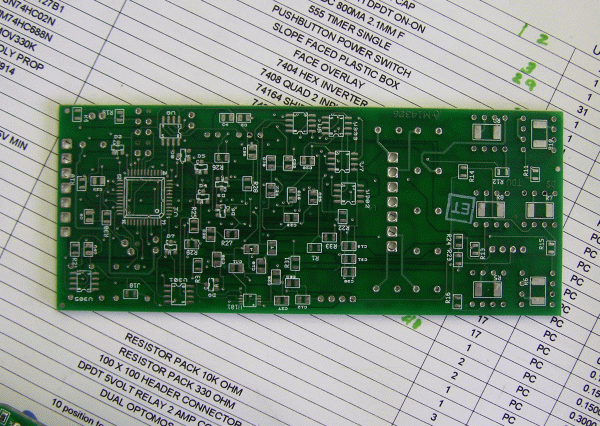 This is a four layer pcb with hundreds of vias. We can design and produce up to 32 layers.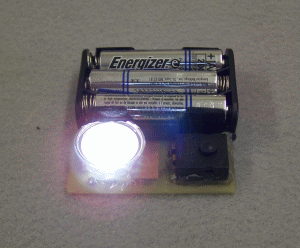 We can also provide custom led evaluation boards like this one.